---
Back to School Prayer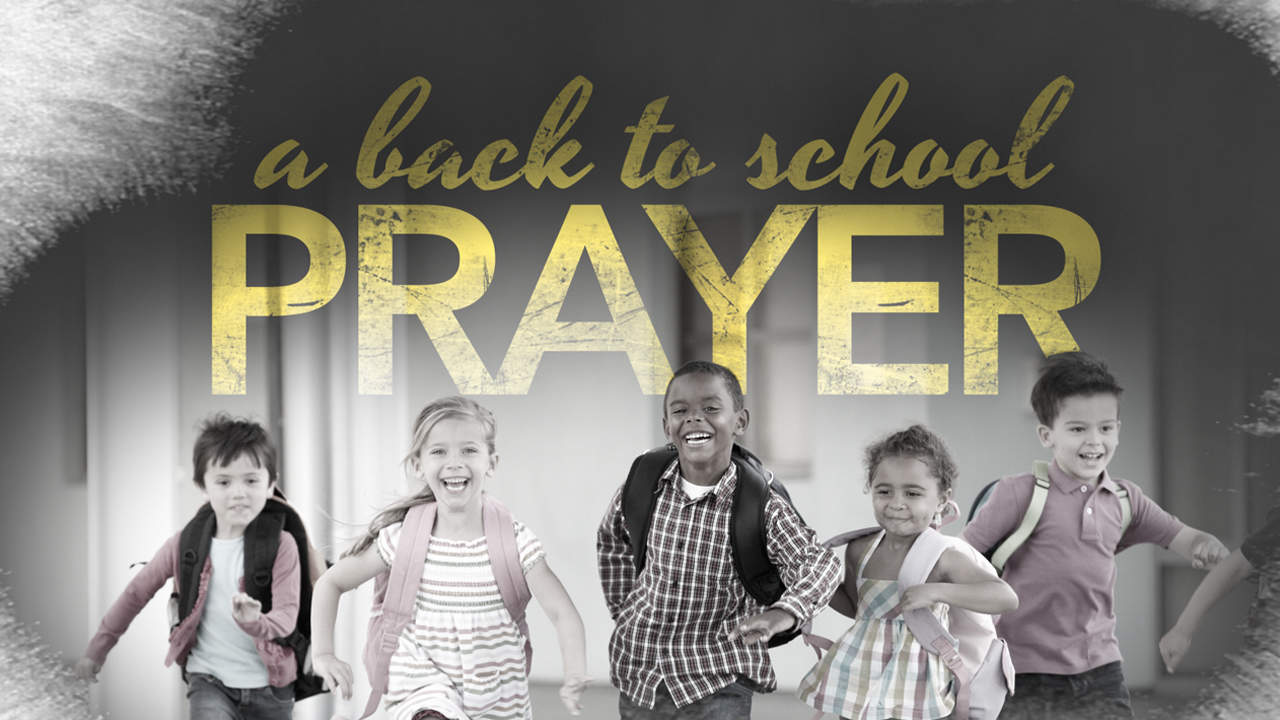 Below, you will find an updated prayer list for the students and teachers connected to our church family.  Please hold onto this list throughout the school year and remember our teachers and students.
Dear God, the creator of Wisdom,  teach us all!  May we remember that you are our guide and guardian.  Lord, as the new school year begins, be with our teachers and students.  Protect them, encourage them. Provide people to cross their paths that will encourage, love, and support them.  May each child and teacher be a witness to your great love through one another.  
Great teacher, you have passed on your Wisdom and great love through the Holy Scriptures and beautiful stories of faith.  Be with our teachers as they also pass on their wisdom of the subjects they teach.  Even as they teach, may they continue to learn.  May they know of your love and may they feel encouraged each day.  On the days that are discouraging, provide them a sense of humor.  Share your patience them.
Creator, be with the students as they learn and create.  Provide the resources they need in order to learn. Help them to trust their teachers and mentors.  May they feel loved and safe.  Give them good friends so they can learn and explore your fascinating world together.  On days that are frustrating and in areas that are hard to understand, brighten their day with a smile and give them a song to sing.
In this school year, may your presence be known each day!  May it be so…Amen!
---
God's Words for This Week
Exodus 3:1-15 –Then (God) said, "Come no closer! Remove the sandals from your feet, for the place on which you are standing is holy ground. (NRSV, v.5)
Psalm 26 –Make sure I'm fit, inside and out, so I never lose sight of you…(The Message, v.2-3)
Romans 12:9-21 –Let love be genuine…(NRSV, v. 9)
Matthew 16:21-28  –For those who want to save their life will lose it, and those who lose their life for my sake will find it. (NRSV v. 25)
---
This Week at Hood
Wednesday, August 30–4:30 Prayer and Inspiration
6:00 Choir Rehearsal
Thursday, August 31 – 1:00-3:00 Jason's Community Office Hours at The Cellar
Sunday, September 3, 11:00 am – Worship
Coming Soon…
Wednesday, September 7–7:00PM Board Meeting
Saturday, September 9–7:30PM Movie Night featuring Disney/Pixar's Cars and ice cream!!
Sunday, September 10 – Launch of a Freeway: A Not So Perfect Guide To Freedom (A 7-week sermon series and Small Group Bible Study…more details coming soon!)
Sunday, October 22 – Homecoming
Recommended Posts
June 04, 2019
June 03, 2019
April 30, 2019