---
You serve, you are great!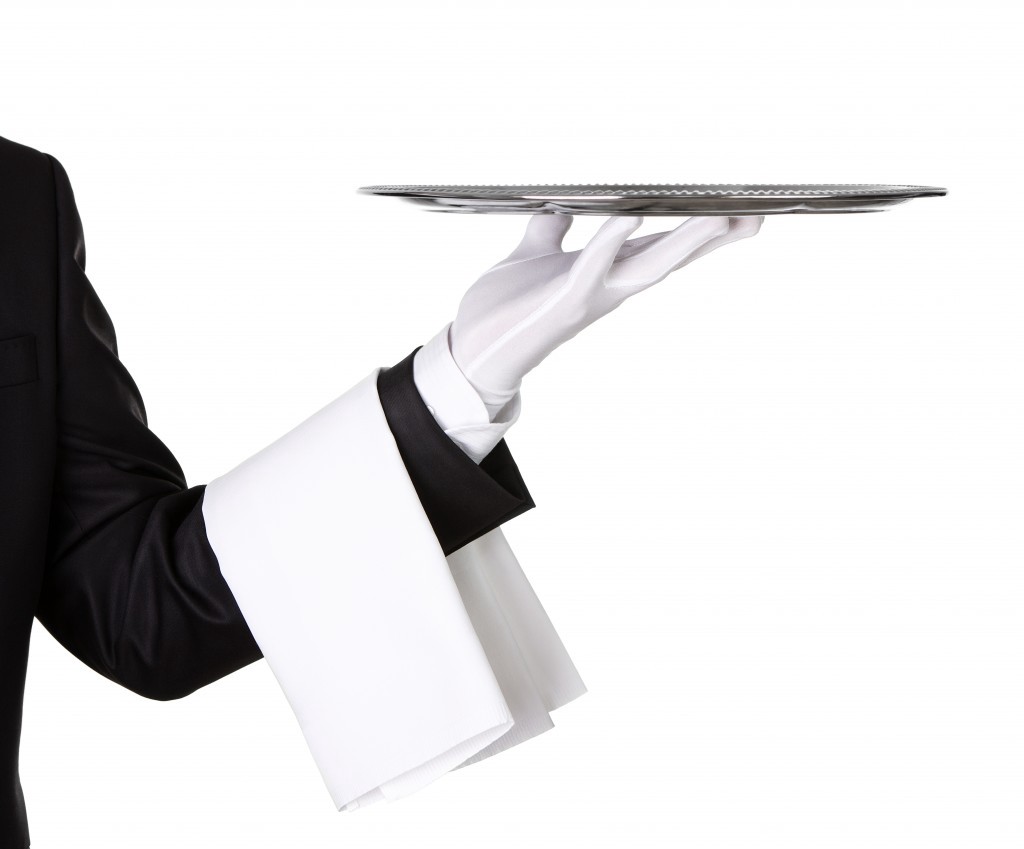 Technically, I am on day 19 on the reading plan (Matthew 22).  We are moving right along.  Just a few more days in the gospel of Matthew.  But today, I want to reflect on words from Matthew 20 that spoke loudly to me when I read it this time.
In Matthew 20:20, Jesus is approached by the mother of James and John. She asks him to make a special spot on each side of him for her sons in his kingdom.  Jesus tells her that isn't really his responsibility.  And then the other disciples got a little upset with this encounter.
Jesus calms them down by saying that things will be different for followers of Jesus.  It will not be about who is the "greatest". To be great, Jesus says, you must become a servant.  Basically, to be great is to serve others, as Jesus did.
This spoke to me.  Sometimes I don't feel that great.  Sometimes I wonder if I will do anything great in my life.  Sometimes I wonder when I will achieve my "greatness" factor.  And then Jesus spoke…
Our greatness is determined by God, not by others. You are great when you live your life serving others.  I can do that!!  I can serve.  I enjoy serving.  I spend a lot of energy trying to figure out the best ways to serve others: my family, my church, my community, and folks I don't know.
And as I read and re-read these verses in Matthew 20, I thought of you–members and friends of Hood Memorial Christian Church.  You are great!!  You serve in so many ways, you put others first so often, you have learned from the ways of Jesus.
You serve each other: taking meals to folks that are grieving, hurting, injured, and sick; visiting folks who can't get out, meeting to read and study the Bible together
You serve strangers: collecting food for the hungry and coats and blankets for those that are cold, offering a space for folks to meet who need to be together
You serve the poor: collecting items for the homeless, giving of your money to special collections, offering a room to someone without a place to stay; collecting gifts for a family that has nothing
You serve the children:  welcoming them with open arms, teaching them how to serve, showing them the Bible and the ways of God
You serve your family: taking them to doctors visits, sitting with them when they're lonely, getting things they need, helping this with projects, teaching them new skills
This is not everything that comes to mind, but just a few ways I witness you serving!  And in the next couple of months we will have several other opportunities to serve together as a church family. Today, offer yourself some encouragement and love—you serve, you are great!!
---
If You Missed Sunday's Sermon…
Read or listen to Discovering Power in Your Life— Mark 1:21-28
---
God's Words for This Week
Isaiah 40:21-31–  but those who hope in the Lord will renew their strength.
They will soar on wings like eagles;
    they will run and not grow weary,
    they will walk and not be faint. (NIV, v. 31)
Psalm 147:1-11,20c –He determines the number of the stars and calls them each by name. Great is our Lord and mighty in power; his understanding has no limit. (NIV, v. 4-5)
1 Corinthians 9:16-23-Even though I am free of the demands and expectations of everyone, I have voluntarily become a servant to any and all in order to reach a wide range of people: religious, nonreligious, meticulous moralists, loose-living immoralists, the defeated, the demoralized—whoever. I didn't take on their way of life. I kept my bearings in Christ—but I entered their world and tried to experience things from their point of view. (The Message, v. 19-21)
Mark 1:29-39 – He came and took her by the hand and lifted her up. Then the fever left her, and she began to serve them. (NRSV, v. 31)
---
This Week at Hood
Wednesday, January 31, 3:30 pm–Prayer and Inspiration
Wednesday, January 31, 6:00 pm – Choir Practice
Wednesday, January 31, 6:00 pm – Young-ish Adult Small Group
Thursday, February 1, 1:00 pm – 3:00 pm – Pastor Jason at The Cellar for Drop-In Coffee & Conversation (108 N Wilson St)
Sunday, February 4, 11:00 am – Worship, Deacon Ordination
**Upcoming events
Sunday, February 11th, 12:00 noon–Valentine's Lunch for all the Ladies, sponsored by the Men's Fellowship
Sunday, February 11th, 2:00 pm– Marriage Vow Renewal Ceremony
Wednesday, February 14th, 6:00 pm– Ash Wednesday Service;
Wednesday, February 14th, 6:00 pm– Love Wins, Children's Mission Class
Saturday, February 17th, 10:00 am -12:00 noon–Valentine's Tea & Tunes @ The Cellar
Recommended Posts
July 16, 2019
June 24, 2019
June 13, 2019