---
Mary Magdalene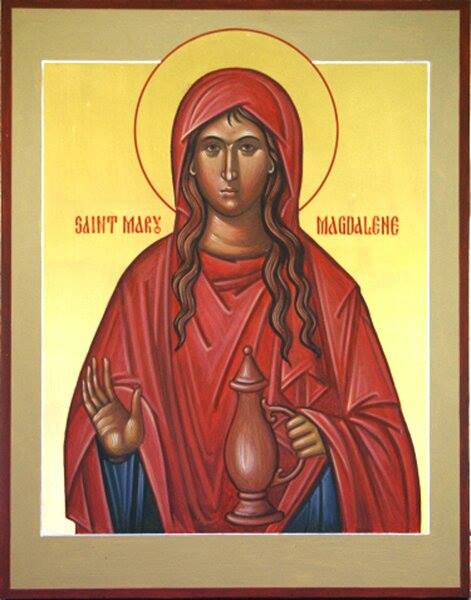 Mary Magdalene.  She is probably one of the more well-known characters from the New Testament.  However, I wonder how of her popularity is due to her appearances in the gospel stories and how much of her popularity is contributed to artwork and ideas and fictional stories that have appeared over the course of the last few centuries.
On Sunday, we return to the Biblical accounts of Mary Magdalene.
So in preparation for Sunday, get your wheels spinning.  Think about Mary Magdalene. Reflect on what you really know about her.
Who is she? 
What do you like about her? 
What do you know about her? 
What is she most known for?  
What role does she play in the ministry of Jesus?
What accounts in the gospels about Mary Magdalene are most memorable to you? Why?
---
If you missed Sunday's Sermon…
Read it here: Picking Up the Pieces – Faces of Faith: Joseph of Arimathea (Luke 23:44-56)
---
This Week at Hood
Saturday-Sunday, August 11-12 – Pastor Jason at Camp Caroline
Sunday, August 12, 9:00 am – Church Cabinet Meeting
Sunday, August 12, 11:00 am – Worship –  Faces of Our Faith: Mary Magdalene
Upcoming Events
Sunday, August 19, 3:00 pm – Back to School Pool Party
Tuesday, August 21, 6:00-8:00 pm – Campbell University Street Fair
Friday, August 24, 9:00 pm – Movie Night at the Cellar: The Greatest Showman
Recommended Posts
October 08, 2019
September 09, 2019
September 02, 2019