---
In All Things Love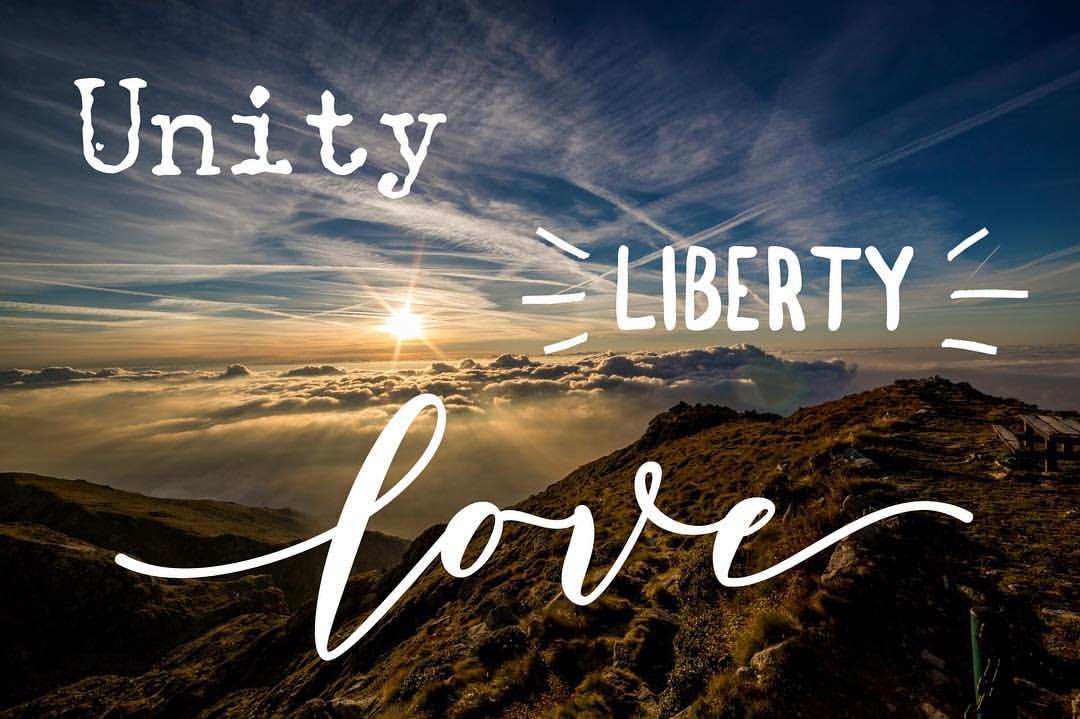 One of my favorite slogans adopted by Disciples of Christ is this:
In Essentials Unity, In Non-Essentials Liberty, In All Things Charity*
* Charity is sometimes replaced with the word Love: In essentials unity, in non-essentials liberty, in all things love.
This saying dates back to at least the 1600s in Germany among Lutheran and Reformed Christians. Leaders of the Stone-Campbell Movement used this as a slogan in the mid-1800s to describe their convictions, and it has since become a mark of identity for the Christian Church (Disciples of Christ).
Of course even with a statement like this we have to begin to define what is essential and what is non-essential. We Disciples of Christ have historically named our one essential in this way:
Acceptance of Jesus Christ as Lord and Savior, and obedience to him in baptism.
We have also regularly shared Communion (The Lord's Supper) as an essential practice of the church. This means that there are many non-essential ideas and practices. Thus, there are many different beliefs and practices among our churches. And this stance helps hold us together in unity. Quite simply, we can agree on the core mark of Christian faith and we can (and do!) disagree on so many other things as we work towards serving others with the love and grace of Jesus Christ.
It is in this spirit that Joanie and I offer every sermon, message, and bible study within our church. We will study, research, pray, discern the voice of God, and tell you what we think and hear. Then, we encourage you to read the Bible for yourself, study the Bible yourself, and pray about it. Ultimately, you must decide in what ways God is calling you to be a follower of Jesus Christ.
Sometimes the messages we offer will focus on essentials. (In some way, every sermon, message, or Bible study will speak to the essential of Jesus Christ.) But most messages will also speak about things which are non-essentials. At the least, we hope that every week we are offering you things to consider about your faith and practice that comfort you, challenge you, and call you to deepen your faith in Christ and share more fully the love and grace of Christ Jesus to other people.
Frankly, if we all have to agree of every aspect of our faith and practice, then we will never be church. That is, we will never gather together as the body of Christ in unity and support of one another. No two people will ever agree on everything. Unless we want millions and billions of churches composed of one person each, then we must live out our slogan:
In Essentials Unity, In Non-Essentials Liberty, In All Things Charity (Love)
So let's be the church. When we agree, let's be the church. When we don't agree, let's be the church. Let's love in all things and be the church.
---
If you missed Sunday's Sermon…
Read of listen here: Acceptance – No Matter the Difference (Faces of Faith: The Ethiopian Eunuch, Acts 8:26-40)
---
This Week at Hood
Tuesday, August 21st, 6:00 – 8:00 pm – Campbell University Street Fair (Join your Pastors at our tent and Photo Booth as we greet & invite students)
Wednesday, August 22nd, 1:30 – 3:30 pm – Prayer & Inspiration
Thursday, August 23rd, 1:00 – 3:00 pm – Pastor Jason at the Cellar for Drop in Coffee & Conversation
Friday, August 24, 9:00 pm – Movie Night at the Cellar: The Greatest Showman
Sunday, August 26th, 11:00 am – Worship –  Faces of Our Faith: Lydia – Special Music by Margaret Yarick & Erin Barefoot
Recommended Posts
October 08, 2019
September 09, 2019
September 02, 2019