---
Love is…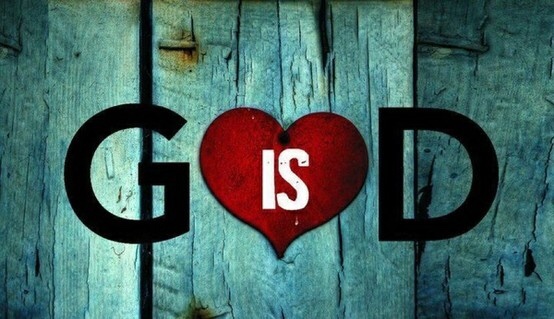 We often think of 1 Corinthians 13 as the Love chapter of the Bible. But 1 John 4 is a pretty good love chapter as well.
Beloved, let us love one another, because love is from God; everyone who loves is born of God and knows God. Whoever does not love does not know God, for God is love. God's love was revealed among us in this way: God sent his only Son into the world so that we might live through him. In this is love, not that we loved God but that he loved us and sent his Son to be the atoning sacrifice for our sins. Beloved, since God loved us so much, we also ought to love one another. No one has ever seen God; if we love one another, God lives in us, and his love is perfected in us.
By this we know that we abide in him and he in us, because he has given us of his Spirit. And we have seen and do testify that the Father has sent his Son as the Savior of the world. God abides in those who confess that Jesus is the Son of God, and they abide in God. So we have known and believe the love that God has for us.
God is love, and those who abide in love abide in God, and God abides in them. Love has been perfected among us in this: that we may have boldness on the day of judgment, because as he is, so are we in this world. There is no fear in love, but perfect love casts out fear; for fear has to do with punishment, and whoever fears has not reached perfection in love. We love because he first loved us. Those who say, "I love God," and hate their brothers or sisters, are liars; for those who do not love a brother or sister whom they have seen, cannot love God whom they have not seen. The commandment we have from him is this: those who love God must love their brothers and sisters also.
This chapter doesn't describe love with words like patient, kind, or enduring. Instead, it defines love with God. And that is pretty powerful.
In the passage above, love of others is paralleled with love of God. Verse 20 speaks of the seen and unseen. One of the implications of the parallelism is this: not loving someone see is a result of not recognizing the unseen spirit of God within the seen human being. This means that Love is seeing God in the person before you and loving them as you love the unseen God in whose image that person was made.
On this Valentine's Day in the midst of a world in which people see one another in terms of beliefs, politics, race, religion, sex, or some other category, let us show the world a better way to see one another. Let us show the world that as Christians we are called to see God in one another and therefore love one another as we love God and as God loves us.
---
Miss this week's sermon or want to hear it again: Mountains We've Climbed: Carry or Climb?
---
This Week…
Wednesday, February 13, 1:30 pm – Prayer & Inspiration
Wednesday, February 13, 6:00 pm – Choir Rehearsal
Thursday, February 14, 1:00-3:00 pm – Drop-In Coffee & Conversation with Pastor Jason at The Cellar
Thursday, February 14, 3:00 pm – Ladles of Love Meal Preparation
Thursday, February 14, 4:00 pm – Ladles of Love Meal Delivery
Thursday, February 14, 6:30 pm – Valentine's Day Dinner
Sunday, February 17, 11:00 am – Worship
Upcoming Events…
Saturday, February 23rd, 10:00-11:30 am Tea & Tunes
March…Baptism Class for children and youth in grades 3-12
Recommended Posts
October 14, 2019
July 30, 2019
July 16, 2019