---
Supplies, Support, and Sharing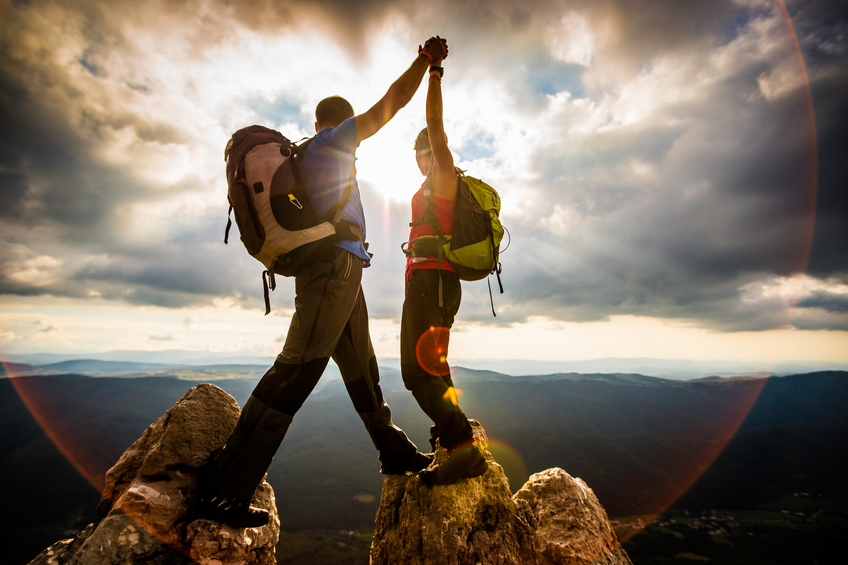 Matthew 15:29-39
After Jesus had left that place, he passed along the Sea of Galilee, and he went up the mountain, where he sat down.  Great crowds came to him, bringing with them the lame, the maimed, the blind, the mute, and many others…

 Then Jesus called his disciples to him and said, "I have compassion for the crowd, because they have been with me now for three days and have nothing to eat; and I do not want to send them away hungry, for they might faint on the way."  The disciples said to him, "Where are we to get enough bread in the desert to feed so great a crowd?"  Jesus asked them, "How many loaves have you?" They said, "Seven, and a few small fish."  Then ordering the crowd to sit down on the ground, he took the seven loaves and the fish; and after giving thanks he broke them and gave them to the disciples, and the disciples gave them to the crowds.  And all of them ate and were filled; and they took up the broken pieces left over, seven baskets full.  Those who had eaten were four thousand men, besides women and children. After sending away the crowds, he got into the boat and went to the region of Magadan.
Reflect: Consider some of the mountains of your life from the past. Did you make it to the top? How? What supplies helped you get there? Who did you have supporting you along the way?
Reflect and Practice: What mountain are you climbing right now? Who is supporting you? Are you accepting their support or trying to climb by yourself?
Reflect and Practice: Think again about the mountain you are climbing right now. What supplies are helping you get to the top? What other resources might make the climb more successful and manageable?
---
Miss this week's sermon or want to hear it again:  Mountains We've Climbed: Never Climb Alone!
---
This Week…
Tuesday, February 19, 6:15 pm – Small Group
Wednesday, February 20, 1:30 pm – Prayer & Inspiration
Wednesday, February 20, 6:00 pm – Choir Rehearsal
Thursday, February 21, 1:00-3:00 pm – Drop-In Coffee & Conversation with Pastor Jason at The Cellar
Thursday, February 21, 3:00 pm – Ladles of Love Meal Preparation
Thursday, February 21, 4:00 pm – Ladles of Love Meal Delivery
Saturday, February 23, 10:00-11:30 am – Tea & Tunes Family Celebration at The Cellar, 108 N Wilson Ave.
Sunday, February 24, 11:00 am – Worship
Upcoming Events…
Tuesday, February 26, 9:00 am – 2:00 pm Service Opportunity at DUMA Food Pantry; Volunteers Needed
March…Baptism Class for children and youth in grades 3-12
Recommended Posts
October 15, 2019
October 14, 2019
October 09, 2019