---
Un-busy: Presence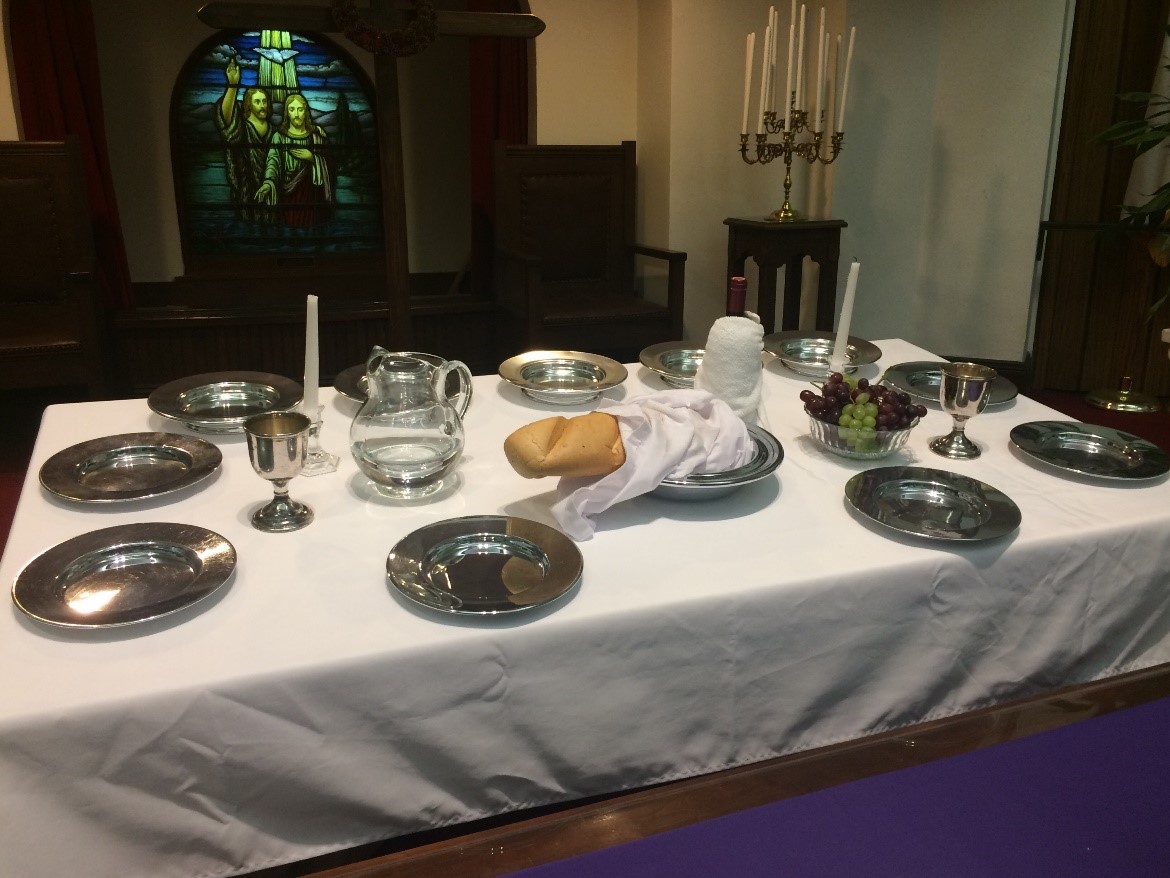 The Lord is my shepherd, I shall not want.
     He makes me lie down in green pastures;
he leads me beside still waters;
    he restores my soul.
He leads me in right paths
    for his name's sake.

Even though I walk through the darkest valley,
    I fear no evil;
for you are with me;
    your rod and your staff—
    they comfort me.

You prepare a table before me
    in the presence of my enemies;
you anoint my head with oil;
    my cup overflows.
Surely goodness and mercy shall follow me
    all the days of my life,
and I shall dwell in the house of the Lord
    my whole life long.    –Psalm 23
Reflect: Connection with God and with other people feeds the soul. How are you daily connecting with God? How are you connecting deeply with others? Do you find yourself longing for connection…to someone or something?
Reflect and Practice: Presence leads to connection. What can you do this week to be more present to God? What can you do to be more present to others?
Practice: Pay attention to who (or what) you spend time with this week. Try keeping a record of who and what you spend your time with. Who (or what) do you spend most of your time with and what does that say about your life connections? If you are not happy with what your record says, then consider reprioritizing your time!
---
Miss Sunday's sermon? Read it or listen here.  Un-busy: Presence
---
This Week:
Tuesday, March 19th, 6:15 pm Small group
Wednesday, March 20th, 1:30 pm Prayer & Inspiration
Wednesday, March 20th, 6:00 pm Choir Practice
Thursday, March 21st, 3:00 pm Ladles of Love, Meal preparation
Thursday, March 21st, 4:00 pm Ladles of Love, Meal delivery 
**We need more volunteers for delivery.  Please come to the church at 3:45 pm to help
Saturday, March 23rd, 10:00 am – 12 noon Rise Against Hunger, Service Opportunity, Meal Prep, Shrine Center
Sunday, March 24th, 11:00 am Worship; Baptism Class Continues (10:00 am & 4:00 pm), 12 noon Fundraising/Fellowship Lunch, bring your favorite Casserole
Upcoming Events:
March 26th, AM/PM Sanctuary Clean-up/Work-day
March 31st, 5:00 pm, Organ Concert featuring Dr. Andrew Scanlon on our 1923 Skinner Organ
April 13th, afternoon (time TBA), Easter Egg Hunt/Fellowship at the home of Joanie & Jason Williams
April 26th, Lunch: Fundraising BBQ
Recommended Posts
April 15, 2019
April 03, 2019
March 26, 2019