---
Grace: Something More than Forgiveness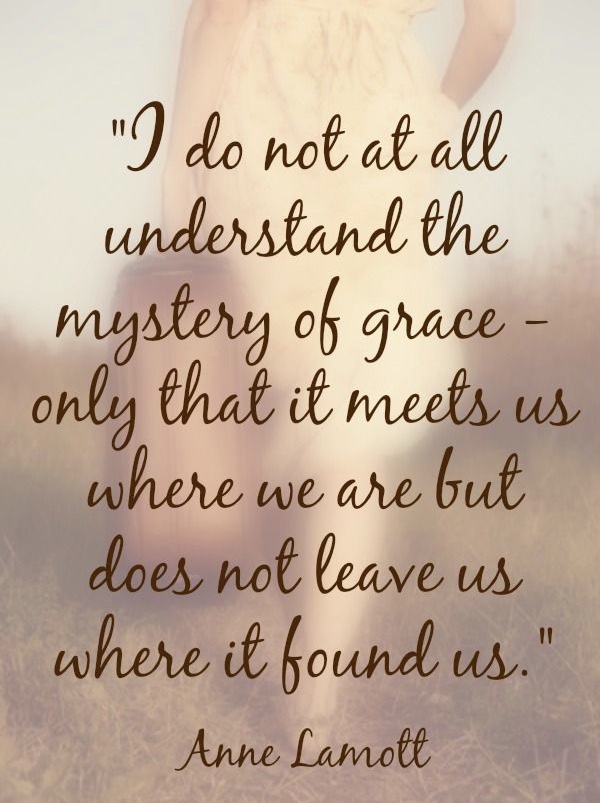 What then are we to say about these things? If God is for us, who is against us? He who did not withhold his own Son, but gave him up for all of us, will he not with him also give us everything else? Who will bring any charge against God's elect? It is God who justifies. Who is to condemn? It is Christ Jesus, who died, yes, who was raised, who is at the right hand of God, who indeed intercedes for us.Who will separate us from the love of Christ? Will hardship, or distress, or persecution, or famine, or nakedness, or peril, or sword? As it is written,

"For your sake we are being killed all day long;
    we are accounted as sheep to be slaughtered."

 No, in all these things we are more than conquerors through him who loved us.  For I am convinced that neither death, nor life, nor angels, nor rulers, nor things present, nor things to come, nor powers,  nor height, nor depth, nor anything else in all creation, will be able to separate us from the love of God in Christ Jesus our Lord.                      -Romans 8:31-39
Reflect: Spend time this week praying and meditating on grace as less of a commodity that you get and more of a law written into the world. How have you experienced this "law of grace" recently? When in your life have you found yourself in "the pit"? And what did you discovery there about yourself, about the world, about God? How might that discovery be grace?
Practice: Practice the image of water skiing this week. When you find yourself in a difficult place, what might it mean for you to stop fighting, to start trusting, to hold on, and let the boat pull you up?
Listen to Sunday's sermon:  Grace: Something More than Forgiveness
---
This Week:
Tuesday, August 27th, 5:00 pm – Committee Structure Task Force Meeting
Wednesday, August 28th, 1:30 pm – Prayer & Inspiration
Wednesday, August 28th, 6:30 pm – Choir Practice
Wednesday, August 29th, 7:30 pm – Marketing Task Force meeting
Thursday, August 29th, 2:00 pm – Ladles of Love, Meal preparation & delivery
Sunday, September 1st , 9:45 am – Sunday School Series  on Apocalyptic Literature
Sunday, September 1st, 11:00 am – Worship
**Save the date cards are being sent out for Homecoming/130th Anniversary Celebration on October 20th.  We have more postcards available in the church office.  We would love your help making sure we get the word out.  Please send postcards to former church members, family members, friends, and others who we want to welcome back for this special time of worship together.
**The church office will be closed on Monday, September 2, 2019.
Recommended Posts
November 11, 2019
November 04, 2019
October 28, 2019