---
Consider Your Crown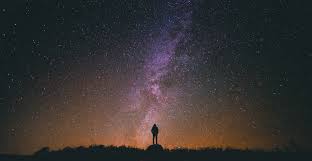 O Lord, our Sovereign,
    how majestic is your name in all the earth!

You have set your glory above the heavens.
Out of the mouths of babes and infants
you have founded a bulwark because of your foes,
    to silence the enemy and the avenger.

When I look at your heavens, the work of your fingers,
    the moon and the stars that you have established;
what are human beings that you are mindful of them,
    mortals that you care for them?

 Yet you have made them a little lower than God,[b]
    and crowned them with glory and honor.

 You have given them dominion over the works of your hands;
    you have put all things under their feet,
all sheep and oxen,
    and also the beasts of the field,
the birds of the air, and the fish of the sea,
    whatever passes along the paths of the seas.

O Lord, our Sovereign,
    how majestic is your name in all the earth!             –Psalm 8
Reflect: Consider your crown each day this week. You are amazing. God has crowned you with glory and power. And God has called you to something more. What will you do this week with all that you are? Pray and reflect on your potential and God's call.
Reflect & Practice: Be kind to yourself this week. Consider how amazing you are. Receive the good word that God has uniquely put you together and you are amazing. Love God and love yourself.
Practice: Create a habit this week of pausing to think about all that God has placed within you. Be intentional about reflecting the image of God through your words and actions.
To hear or read this Sunday's sermon: You are Something More
---
This Week:
Wednesday, October 2nd, 1:30 pm – Prayer & Inspiration
Wednesday, October 2nd, 6:30 pm – Choir Practice
Thursday, October 3rd, 3:00 pm – Ladles of Love Meal Preparation & Delivery
Sunday, October 6th, 8:45 am – Men's Breakfast at Cracker Barrel
Sunday, October 6th , 9:45 am – Sunday School Series
Sunday, October 6th, 11:00 am – Worship: World Communion Sunday
Sunday, October 6th, 6:00 pm – Board Meeting
Upcoming Events:
**Save the date cards are being sent out for Homecoming/130th Anniversary Celebration on October 20th.  We have more postcards available in the church office.  We would love your help making sure we get the word out.  Please send postcards to former church members, family members, friends, and others who we want to welcome back for this special time of worship together.
Homecoming Schedule:
9:30 am Fellowship/Gathering Time, Light Breakfast, Coffee & Juice Served; Tours of Building Improvements since last anniversary
10:15 am Choir Rehearsal in Sanctuary
11:00 am Worship Service, Re-Dedication of Stained Glass Windows
12 noon Covered Dish Fellowship Meal, (12:45 pm – Children's Entertainment by Sybil the Clown)
**We are looking for folks to help us with Sanctuary Flowers each week. It is a great way to honor or remember someone special in your life.  Flowers can be a homemade arrangement, artificial or real, or provided from a local florist.  There is a sign-up sheet on the bulletin board outside of the children's classroom.
Recommended Posts
October 15, 2019
October 14, 2019
October 09, 2019