---
Stuck in the Middle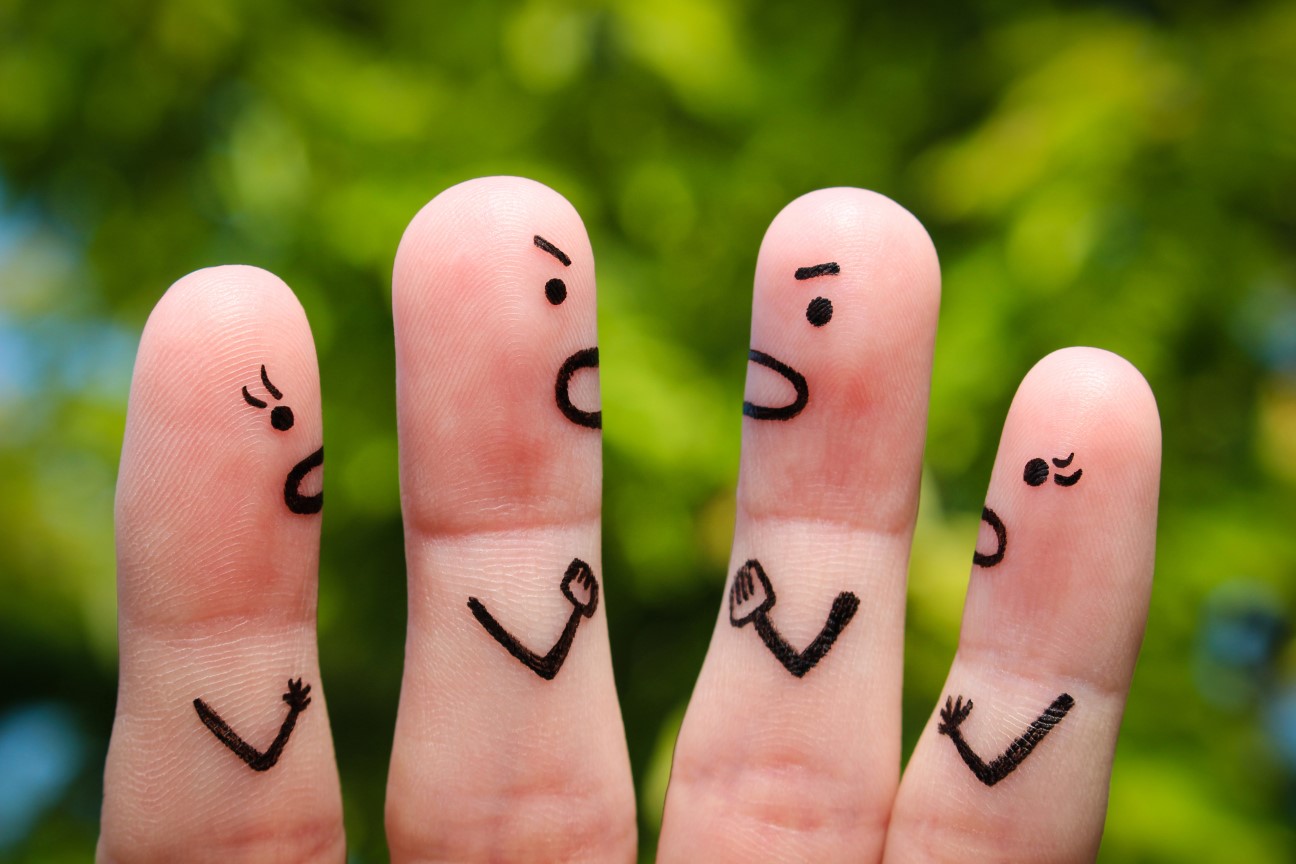 This past Tuesday I was out at Midway High School working with their Marching Band. The band is about halfway through their performance and competition season. Part of the way through practice, I began to notice a lot of tension and nerves within the students. Before the end of practice, some of the tension boiled over. After helping the students and staff deal with a conflict, it hit me: this kind of thing almost always happens in groups at the midway point towards their goal.
Now, the students, parents and staff had just experienced a phenomenal weekend in which the Midway High School Band hosted its first ever competition which brought 22 high school marching bands to Sampson County and thousands of people. It was amazing and awesome and truly inspirational to see so many young people helping out, working hard, and showing forth the best of who they are in additional to the amazing talents on display all day long as marching bands from across our region performed their best.
So, why were things so tense just three days later? Why were the students riding the train of success? Well, I think ups and downs are inevitable when any group of people undertakes a journey together. And the midway point seems to be the most likely place for bumps. It's the time when we may have experienced some success or some failure, but we have not yet arrived at our goal or the climax of the journey. We have been working hard and nerves begin to run thin. Our anxiety level rises as we near the goal, and yet we know we are probably not quite ready to get there. Sometime the hard work doesn't seem to pay off. Maybe we cannot quite get over some specific difficulty or trial. The excitement of the beginning of the journey has long since run out. Our stamina is being tested. And you just feel stuck in this bubble of emotions – anxiety, anticipation, fatigue, hope, and tension.
So what do you do? How do you become unstuck? How do you get over the midway hump?
Well, consider these wise words:
Make a careful exploration of who you are and the work you have been given, and then sink yourself into that. Don't be impressed with yourself. Don't compare yourself with others. Each of you must take responsibility for doing the creative best you can with your own life. (Galatians 6:4-5, The Message)
I think this is near perfect advice:
Start by exploring who you are (identity).
Next, explore the work you have been given (calling).
Then, sink yourself into these two explorations. That is, dive deep into your identity and you calling.
Before you go on: BEWARE! Beware of pride and comparisons. Don't think too highly of yourself. And don't compare yourself to others. Instead, be humble and be yourself.
Finally, "take responsibility for doing the creative best you can with your own life!"
I love that last phrase! Take responsibility for doing your creative best. Explore your identity and calling. Beware of pride and comparisons. And take responsibility for yourself. It's all about the inner work we individuals have to do when the going gets tough. And this is most especially important as we journey with others on the long road to a group goal.
When you do your inner work, then you are more capable of giving your creative best to the group. And if every individual in the group is doing this, then the group can overcome tension, trials, stuck moments, or midway humps.
---
Did you miss Sunday's Message?
Read it now: Jesus: Something More than Your Personal Savior
---
This Week:
Wednesday, October 9th, 1:00 pm – Prayer & Inspiration
Wednesday, October 9th, 6:30 pm – No Choir Practice
Thursday, October 10th, 3:00 pm – Ladles of Love Meal Preparation & Delivery
Sunday, October 13th, 11:00 am – Worship
Upcoming Events:
**Save the date cards are being sent out for Homecoming/130th Anniversary Celebration on October 20th.  We have more postcards available in the church office.  We would love your help making sure we get the word out.  Please send postcards to former church members, family members, friends, and others who we want to welcome back for this special time of worship together.
Homecoming Schedule:
9:30 am – Fellowship/Gathering Time, Light Breakfast, Coffee & Juice Served; Tours of Building Improvements since last anniversary
10:15 am – Choir Rehearsal in Sanctuary
11:00 am – Worship Service, Re-Dedication of Stained Glass Windows
12 noon – Covered Dish Fellowship Meal, (12:45 pm – Children's Entertainment by Sybil the Clown)
**Trunk or Treat will be Sunday, October 27th beginning at 4:00 pm in the church parking lot.  We invite you to come and open your trunk and offer goodies to the children in our community (please no peanuts).
**November 3rd, All Saints' Sunday
**November 10th, Veterans Day Concert 4:00 pm
**We are looking for folks to help us with Sanctuary Flowers each week. It is a great way to honor or remember someone special in your life.  Flowers can be a homemade arrangement, artificial or real, or provided from a local florist.  There is a sign-up sheet on the bulletin board outside of the children's classroom.
Recommended Posts
December 02, 2019
November 11, 2019
November 04, 2019