---
Bring Someone Home!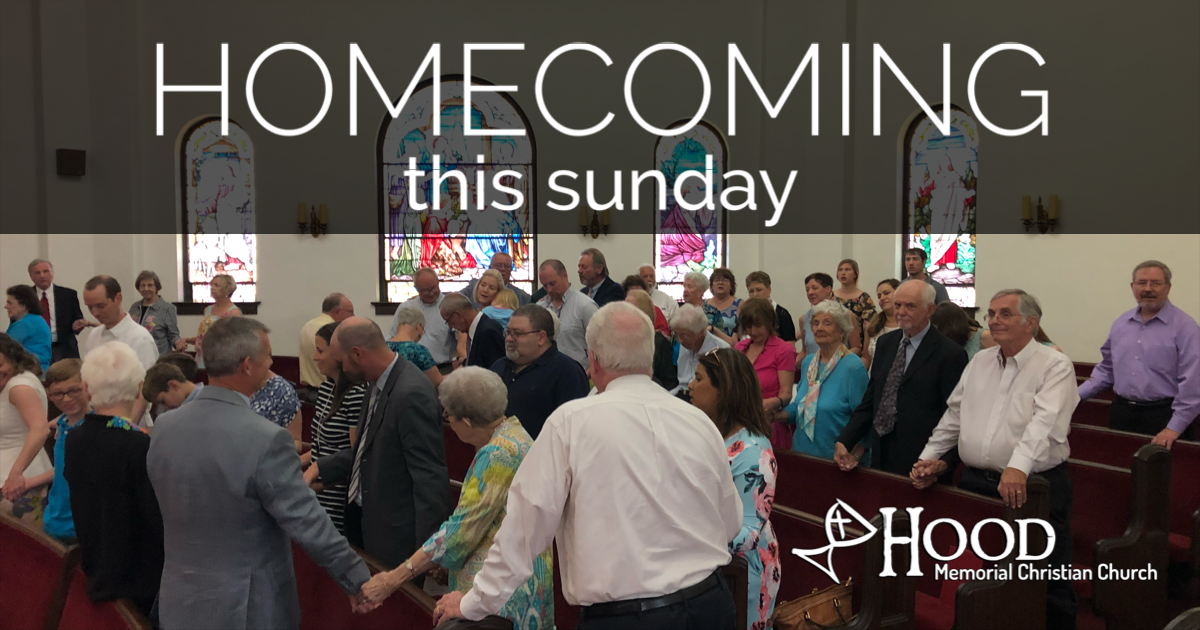 Homecoming is this Sunday! Our 130th Church Anniversary is this Sunday!
We challenge everyone to come and bring a friend! Bring your neighbor. Bring your mother.  Ring that person yo haven't seen in several months. Bring your cousin, your work friend, your girlfriend, your boyfriend. Bring the person you just met at the grocery store! Whoeve it is, bring someone home with you to Hood MCC this Sunday! Let's fill the pews as we come together to celebrate 130 years of ministry and worship our Lord and Savior Jesus Christ!
Fellowship Coffee and Danish at 9:30 am
Worship at 11:00 am
Covered Dish Lunch at 12 noon
Surprise Fun for the kids at 12:45 pm
---
Miss Sunday's Message?
Read of Listen: Human: Something More Than Sinful
---
This Week:
Wednesday, October 16th, 1:30 pm – Prayer & Inspiration
Wednesday, October 16th, 6:30 pm – Choir Practice
Thursday, October 17th, 3:00 pm – Ladles of Love Meal Preparation & Delivery
Sunday, October 20th , 9:30 am – Homecoming Fellowship Hour, Light Food Served; Tour of Building Improvements
Sunday, October 20th, 11:00 am – Homecoming Worship
Sunday, October 20th, 12 noon – Covered Dish Fellowship Meal, (meat provided); 12:45 pm – Entertainment for children
Upcoming Events:
**Trunk or Treat will be Sunday, October 27th beginning at 4:00 pm in the church parking lot.  We invite you to come and open your trunk and offer goodies to the children in our community (please no peanuts).
**November 3rd, All Saints' Day Celebration
**November 10th, Veterans Day Concert 4:00 pm
**We are looking for folks to help us with Sanctuary Flowers each week. It is a great way to honor or remember someone special in your life.  Flowers can be a homemade arrangement, artificial or real, or provided from a local florist.  There is a sign-up sheet on the bulletin board outside of the children's classroom.
Recommended Posts
November 11, 2019
November 04, 2019
October 28, 2019