---
Right a Wrong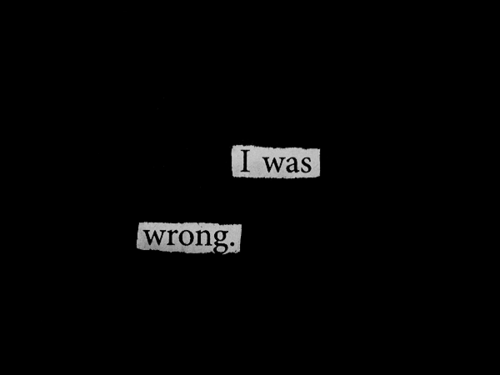 At times, life can seem full of wrongs. People say the wrong thing or act the wrong way. Sometimes we put our trust in the wrong person or end up supporting the wrong position.  Good friends sometimes get the wrong idea or pick the wrong side. Employers often discover that they chose the wrong candidate for a job or sent the wrong message to their customers. Even in the most basic areas of life, we sometimes make the wrong choice or take the wrong path.
But in the midst of things gone wrong, God is present.  Not only is God present, God is working to make wrongs right.
Easter is a story of God making our wrong right. And Peter reminds us of this in his sermon in Acts 2
God has made him both Lord and Messiah, this Jesus whom you crucified. (Act 2:36)
We humans wrongly crucified Jesus. Sure, at the time it was a crowd of people who were mostly Jewish.  But even today we crucify Jesus through our thoughts, words and actions.  We just don't always get the way of Jesus right. We mess up.  And like the crowd that chanted "Crucify him," we say and do the wrong thing. It's part of life.
And yet God steps into our wrong and works miracles. Folks in the crowd believed Jesus to be a fraud, an impostor, a failure, not a king, and certainly not a messiah. Despite the wrongness of each one of their beliefs, God showed them what was right by making Jesus Lord, Savior and Messiah.  Despite the wrong of the crucifixion, God raised Jesus from death and made things right. That is what God does. God makes our wrongs right.
Wherever you are right now, whatever wrong life is throwing at you, whatever wrong you or those around you may have done, God can and will make things right. Surely God has done that before in your life or the life of someone you know.  God can and will do it again.
Have faith. Trust. Believe. And take action on you belief.  Walk with God towards what is right, towards the direction God is nudging you. Take a step away from what is wrong and towards what is right, towards God's righteousness.
And if you are struggling to know what is right, just remember those things Jesus teaches us each day: love, grace, mercy, forgiveness, and justice, to name a few. Take heart that these ways are always right even when the world does you wrong.
---
If You Missed Last Sunday's Sermon…
Listen to Resurrecting Jesus Today – John 20:19-31
---
God's Words for This Week
Acts 2:14a, 36-41– …God has made him both Lord and Messiah,[h] this Jesus whom you crucified. (NRSV, v.36)
Psalm 116:14-, 12-19 – What can I give back to God for the blessings he's poured out on me? (The Message, v.12)
1 Peter 1:17-23 – …love one another as if your lives depended on it. (The Message, v.22)
Luke 24:13-49 – Then their eyes were opened, and they recognized him; and he vanished from their sight. (NRSV, v.31)
---
This Week at Hood
Wednesday, April 26, 4:30 pm – Prayer & Inspiration
Wednesday, April 26, 6:00 pm – Choir Practice
Sunday, April 30, 11:00 am – Worship – "Changing Resurrection"
Recommended Posts
July 30, 2019
July 29, 2019
June 24, 2019