---
If Life Were A Car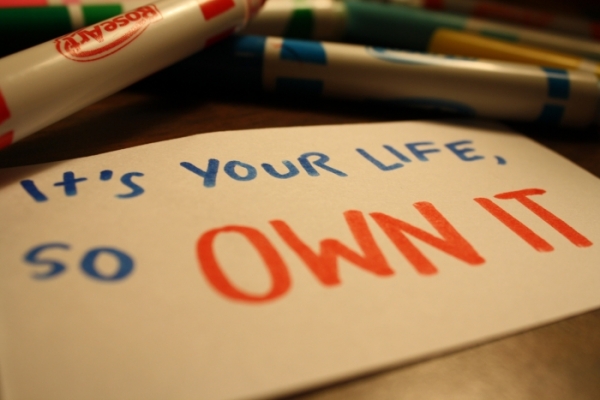 If you missed Sunday's Sermon
Read or listen to Ownership – You Can't Blame Your Way To Freedom (Freeway, Week 4)
Devotion 1
On Sunday, I asked you to consider the image of getting hurt in a car accident. When we get hurt in an accident, we need help, right? And there's two kinds of help we can reach out for. We can call the police to determine who is at fault, that is, who is to blame. Or we can call an ambulance because we have been hurt and need to heal what is broken and bleeding in us. I asked you to consider this:
Some of us have been in serious accidents in life and have been hurt, but we keep calling the police instead of an ambulance because we would rather find fault than get healed.
Consider that for a moment. Could this be you? Is there some situation in life where – if you are honest with yourself – you are more concerned about finding fault than getting healed? Take some time right now to prayerfully reflect on these questions.
Now, let's use that car analogy some more. Imagine your life was a car. How do you treat it?
I own it – I take care of it like I own it. I wash it, service it on time, etc.
I'm leasing it – I take some care of it, but I'm not in this deal for the long haul. I'm gonna try to trade it in for a new one in a few years.
I'm renting it – I'm not too invested in it. I'm paying for someone else to take care of it, so no need for me to. This is just a short-term deal.
I'm borrowing it – I don't really have one of my own, so I just borrow. It's easier to borrow than take care of my own.
I'm stealing it – I've really got nothing invested in it. It's not mine and I'll just leave it on the side of the road when I'm done with it.
Why did you choose that answer? Take some time to consider an explanation.
If you don't think you really own the car (which is really a metaphor for life), then what would you need to do to own it?
Whatever your car is, which direction do you want to drive?
The Messy Past (I want to go back)
The Limitless Future (I want to go forward)
Stay Put (I want to stay right where I am)
Why? Consider why you chose that answer.
Before you go, spend some time in prayer over your life. Talk to God about your thoughts and reflections on these questions. What might God want you to see within your answers? What might God be saying to you right now about your life?
---
God's Words for This Week
Genesis 3:8-13 – The man said, "The woman whom you gave to be with me, she gave me fruit from the tree, and I ate." … The woman said, "The serpent tricked me, and I ate." (NRSV, v.12-13)
Galatians 6:4-5 – Make a careful exploration of who you are and the work you have been given, and then sink yourself into that. Don't be impressed with yourself. Don't compare yourself with others. Each of you must take responsibility for doing the creative best you can with your own life. (The Message, v.4-5)
John 5:2-9 – Jesus said to him, "Stand up, take your mat and walk." (CEB, v.7)
---
This Week at Hood
Monday, October 2, 3:30 pm – Women's Circle 1 Small Group
Monday, October 2, 6:30 pm – Women's Circle 2 Small Group
Wednesday, October 4, 4:30 pm – Prayer & Inspiration
Wednesday, October 4, 6:00 pm – Young-ish Adult Small Group (ages 25-45)
Wednesday, October 4, 6:45 pm – Choir Practice
Thursday, October 5, 12 1:00 pm – 3:00 pm – Pastor Jason at The Cellar for Drop-In Coffee & Conversation (108 N Wilson St)
Friday, October 6, 6:00 pm – One Homeless Night Concert at Stewart Theater
Sunday, October 8, 9:15 am – Christian Men's Fellowship Breakfast at Cracker Barrel (Dunn)
Sunday, October 8, 11:00 am – Worship – Forgiveness
Coming Soon…
Sunday, October 22 – Homecoming – Invite Family and Friends (worship & lunch afterwards)
Saturday, November 4 – Cotton Festival
Sunday, November 19, 9:30 am – Church-Wide Thanksgiving Breakfast
Sunday, November 19, 6:30 pm – Community Thanksgiving (hosted at Hood MCC)
Recommended Posts
November 11, 2019
November 04, 2019
October 28, 2019