---
That's Not Comfortable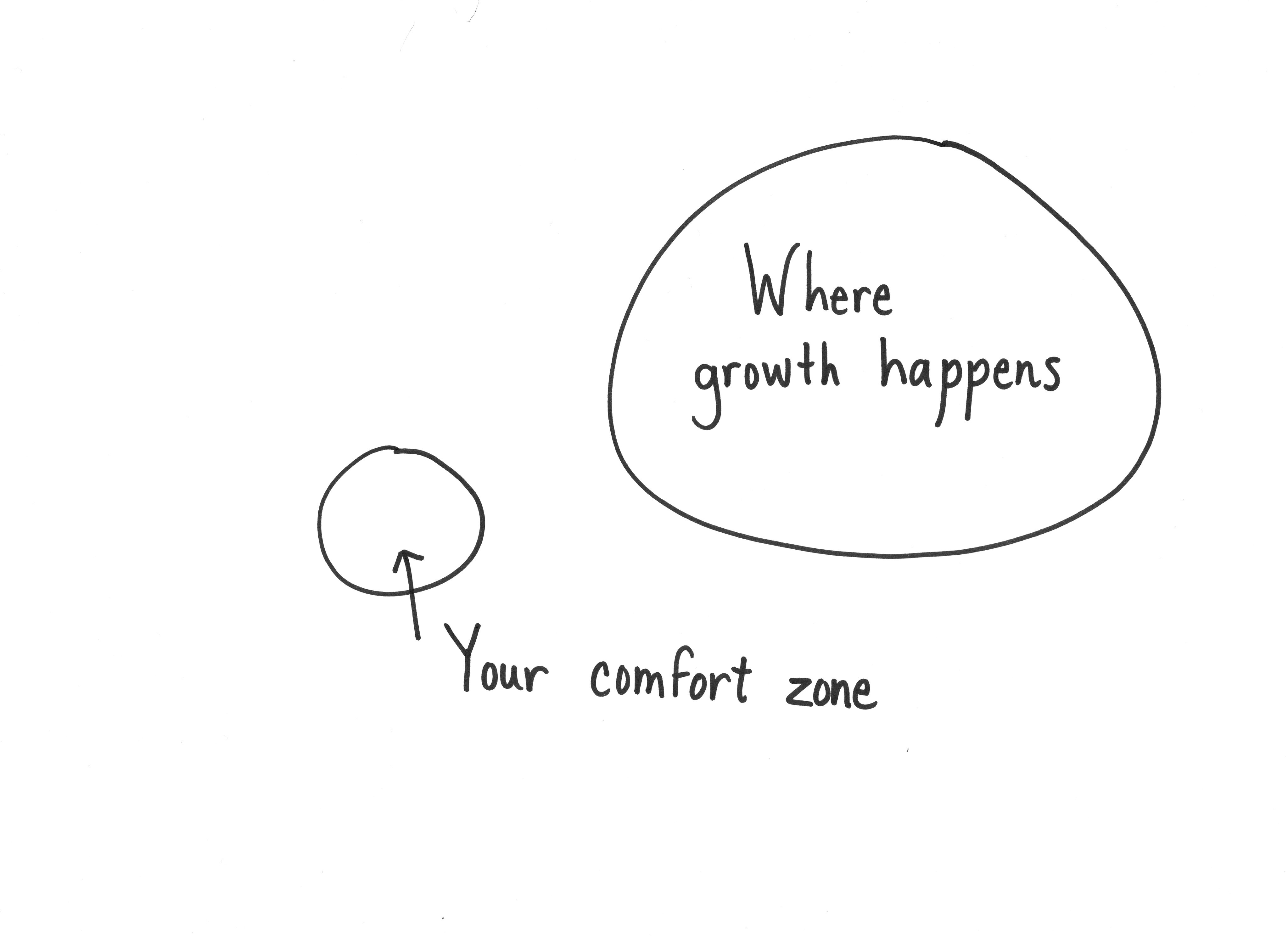 German theologian Dietrich Bonhoeffer was part of the confessing church in Germany that stood in resistance to the Nazi regime. And he wrote this in a letter to his brother-in-law, a letter that was in part about the Bible and how we read scripture:
If it is I who determine where God is to be found, then I shall always find a God who corresponds to me in some way, who is obliging, who is connected with my own nature. But if God determines where he is to be found, then it will be in a place which is not immediately pleasing to my nature and which is not at all congenial to me. This place is the Cross of Christ.
We like to pretend we know exactly where we can find God. In the Bible, yes…but more than that. We like to pretend that we know exactly how to read the Bible to find God, exactly how to worship if we want to find God, exactly what to sing….which songs and what style. We like to believe we know exactly how to pray to find God. And if you consider the conversations, decisions, and discussions of some churches, you would think that folks know exactly what the church should look like to find God, what the sanctuary should look like, what color the walls and carpet should be, what elements of worship help us find God and what technology we do or do not need to find God. You get the idea, right?
And I find that so much of the time, those conversations and decisions are really about what is comfortable to people. Where they may have found God in the past. The things that satisfy them in their quest for God today. The things which they like.
But if resurrection tells us anything it is that God is not content to let us carry on as normal. Our practice, our belief, our faith needs to grow and deepen. And so God gives us resurrection. God takes the dead places of our lives and shakes things up, works to revive us, restore us….not through the same old same old, but through something new.
You may have found God through something specific…a song, a place, a prayer, a particular way of doing communion…anything. And the tendency for each of us is to go back to that thing to experience God again, to find God again, to be with God again through that same thing. Because it felt so good or was so inspiring and transformative once, it can be so again.
Both Bonhoeffer and the resurrection story say something altogether different. Both say that you need a new experience. That what was – if you stick with it, if you continue in that same way – will lead you to death, just like the Israelites. That going back to old habits, old ways is comfortable and what has become comfortable is not the way to deepen your journey with God.
In fact, always going back to what you like, to what was comfortable will actually cause you to find a God that looks just like you want him to look, a God that merely obliges you because the God you find in what is comfortable is really yourself.
In contrast, if you really want to find God, if you want a relationship with your creator, if you want to deepen your spirituality, if you want to grow as a human as a child of God, to grow in faith and discover salvation, then you must find God in the cross: a place of discomfort, a place that is about dying to the old and creating new life, a place that does not feel cozy, but stirs you to something more, something deeper, a place where your heart is, like the disciples on the Road to Emmaus, on fire.
---
Scripture Readings
Acts 8:26-40–"As they were going along the road, they came to some water; and the eunuch said, 'Look, here is water! What is to prevent me from being baptized?'" (v.36,NRSV)
Psalm 22:25-31–"Our children and their childrenwill get in on this as the word is passed alongfrom parent to child.Babies not yet conceivedwill hear the good news—that God does what he says."(v.30-31, The Message)
1 John 4:7-21–"No one has ever seen God; if we love one another, God lives in us, and his love is perfected in us. By this we know that we abide in him and he in us, because he has given us of his Spirit."(v.12-13, NRSV)
John 15:1-8– "This is how my Father shows who he is—when you produce grapes, when you mature as my disciples." (v.8, The Message)
---
This Week at Hood
Wednesday, April 25th, 1:00 pm – Prayer & Inspiration LUNCH PROVIDED!!
Wednesday, April 25th, 6:00 pm – "Young-ish" Small group (childcare provided)
Wednesday, April 25th, 6:00 pm – Choir practice (childcare provided)
Thursday, April 26th, 1:00 pm – 3:00 pm – Pastor Jason at The Cellar for Drop-In Coffee & Conversation (108 N Wilson St)
Saturday, April 28th, 10:00 am-12 noon – Community Garden Workday
Sunday, April 29th, 9:00am – Men's Breakfast at Craker Barrell; 11:00 am – Worship
Upcoming Events
Wednesday, May 3rd, 7:30 am – DUMA Prayer Breakfast
Wednesday, May 16th, 6:00 pm – Love Wins: Kids Mission Night
Wednesday, May 16th, 7:00 pm – Board Meeting
Sunday, May 20th, 11:00 am – Installation & Service of Standing for Revs. Jason & Joanie Williams, Lunch following
Recommended Posts
November 11, 2019
November 04, 2019
October 28, 2019