---
Hood Is…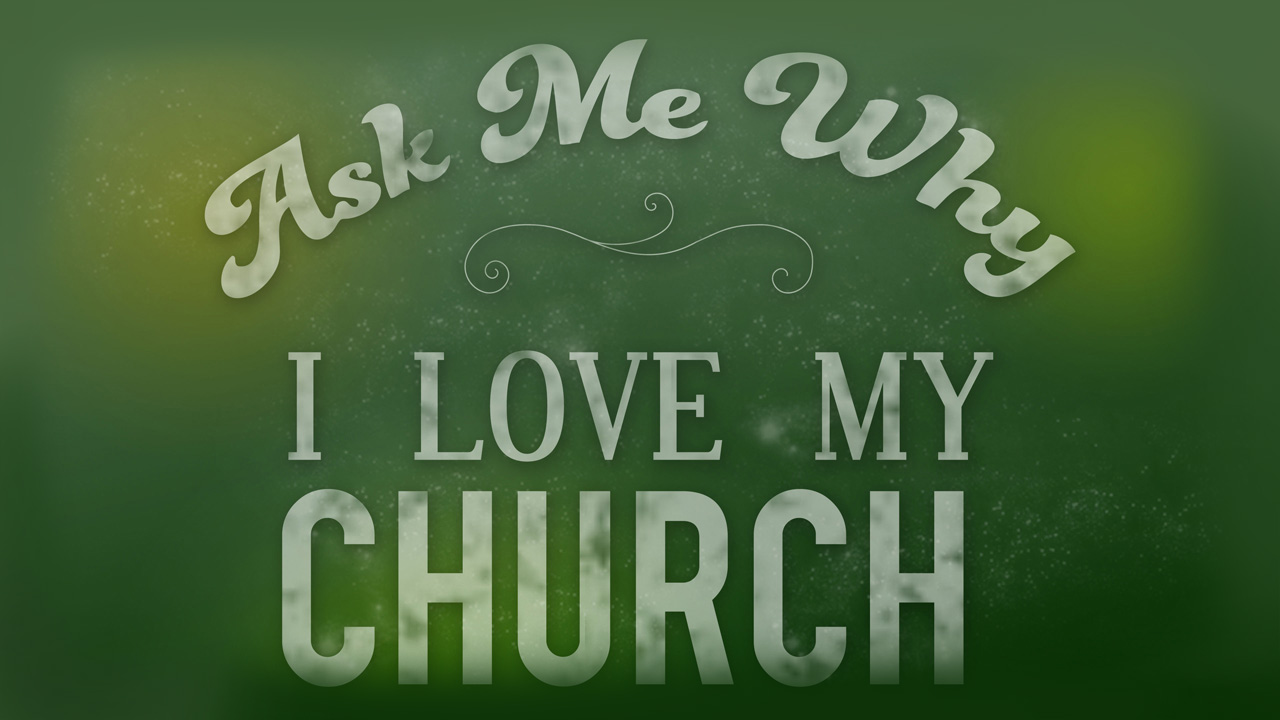 Why do you love Hood Memorial Christian Church…? What is Hood to you…?
This week we are putting together a short video (2-3 minutes) about our church. We want to know all your warm fuzzy feelings about our  church family! How is Hood special to you? What is your experience as part of our church family? What has Hood meant to you over the years? How has Hood helped you through parts of your life? What (or who) in our church has touched you in meaningful ways?
So, all you have to do is fill in the blank: "Hood Memorial Christian Church is ____________."
Here's an example from me: Hood Memorial Christian Church is family . . . community . . . welcoming.
So…please take a few minutes RIGHT NOW and email us your answer to the questions above. You don't need to be long with your answers.  Even one word will do!
Better yet, if you have a smart phone or video recording device, then record yourself answering the question and email the video to us! (Or just bring it by the church on Wednesday or Thursday if that is too much!)
Don't wait until tomorrow! Email us, call us (or the church and leave your answer on the church answering machine), or text us right now with your answer! (Don't forget my Pastor Jason's new number is 919-417-0179).
And…Thank You for taking the time to help us share the good word about our church family at Hood Memorial Christian Church!
---
If you missed Sunday's Sermon or want to hear it again, read or listen here: God's Only Option
---
Family Movie Night at Sweet Frogs – featuring the movie Coco!
This Friday evening, July 13. The fun begins at 7:30 pm with music and buy your own frozen yogurt from Seeet Frogs. The movie will start around 8:15 pm.
Invite your friends, bring your family, and spread the word!
---
Sunday Morning Small Group Series – Half Truths
We are exploring the truth behind common sayings, such as Everything Happens for a Reason, God's Helps Those Who Helps Themselves, and Love the Sinner Hate the Sin. They sound Christian – like something you might find in the Bible. We've all heard them.  Maybe we've even said them. They capture some element of truth, yet they miss the point in important ways. Discover the whole truth by comparing Christian cliches with the wisdom found in Scripture.
Sunday Mornings from 9:45 – 10:30 am
---
This Week at Hood
Wednesday, July 11, 1:30-2:30 pm – Prayer & Inspiration
Friday, July 13, 7:30 pm – Movie Night at Sweet Frog, showing Disney/Pixar's "Coco"
Sunday, July 15, 11:00 am – Worship –  Faces of Our Faith: Anna (Luke 2)
Sunday, July 15, 6:00 pm – Board Meeting in the Fellowship Hall
Upcoming Events
Sunday, July 22, 12:00 pm – Fellowship Fundraiser Lunch with Pizza, Salad, Desserts
Wednesday, July 25, 11:00 am – Volunteer Opportunity, Serving Lunch to Veterans Affairs workers at Tart Park Community Center
Coming soon: more details about our campers going to Camp Caroline in just a few short weeks!  We want to start praying for their experience and reach out to them through letters at camp.  Stay posted for names and addresses to send letters to our campers.
Recommended Posts
October 23, 2019
October 08, 2019
September 09, 2019