---
Dancing in the Rain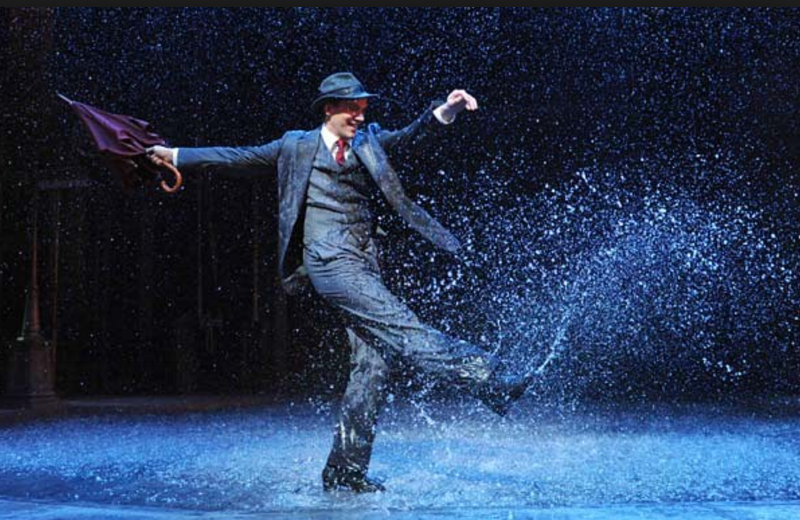 Life isn't about waiting for the storm to pass, it's about learning to dance in the rain.
Jason and I had lunch today with a fellow Disciples of Christ pastor.  We were energized as we shared with her all of the wonderful things happening at Hood Memorial.  It feels like we are dancing…I believe it is the movement of the Holy Spirit.  From the fresh new look of new carpet to great conversation during our small group interest meeting, the Holy Spirit is at work.  Even in this week where we expect the storms to come, we are each a part of that dance!
Over the past couple of weeks, I have spent some time looking at the calendar and getting excited about all the different activities and services we have going on for the remainder of 2018.  We are still a week or so away from the beginning of Fall, yet we are in full swing.  Take a look at just a few things happening over the next few months.  Consider how you can participate.  Pray for our community.  Join us in our excitement for all God is doing through our church and our community.
For where two or three are gathered in my name, I am there among them. -Matthew 18:20
Every Wednesday
1:30 pm – Prayer & Inspiration
6:00 pm – Choir Rehearsal – Join us as we rehearse music for Sunday worship and our special Christmas service
Small Groups – Watch for details on our small groups that will kick off in a couple of weeks.  Possible meeting days are Sunday or Thursday evenings. Also, look for a children's small group coming this Fall.
Sunday, September 16th – Board Meeting Canceled (due to Impending Hurricane)
Sunday, September 16th – New Sermon Series Begins: Back in the Day
Sunday, September 23rd –  Fellowship Fundraising Lunch (after Worship); Hamburger Bar
Sunday, October 7th –  Children's Worship Class (10:00 am); Bible Presentation to Kindergartners and new children during worship (11:00 am)
Sunday, October 21st –  Homecoming 2018 (see details below)
Sunday, October 28th –  Trunk or Treat/Fall Celebration (4:00-6:00 pm) Please collect bags of candy for this event
Friday, November 2nd –  Fall Fundraising BBQ
Saturday, November 3rd –  Cotton Festival, Join us as we greet members of our community, share what you love about Hood Memorial, and join in a little fun with our "artistic" booth
Sunday, November 11th –  Veterans Day Concert (4:00 pm) – This concert which includes several special musical groups, soloists and special speakers is our gift to the community, to those who have served our country.
Sunday, November 18th –  DUMA (Dunn United Ministerial Association) Community Thanksgiving Service
Whew!!  What a Fall!  These dates lead us into Advent…the beginning of the Church's new year!
Also, our prayers are going out to everyone in the community. At this point, it still looks like Hurricane Florence will pay us a visit later this week.  Our prayers are for God's protection and God's calm in the midst of the storm.  If you need a place to go or if you need anything, feel free to reach out to your pastors in the next few days.
---
Homecoming 2018
Sunday, October 21
10:30 am – Coffee & Donuts Fellowship Time
11:00 am – Homecoming Worship
12:00 noon – Covered Dish Lunch
Make plans to attend our Homecoming Services this year, bring a neighbor or a friend, and invite any family or friends to come back and join us for the special service and reuniting with one another and Christ.
---
Trunk or Treat/Fall Celebration
Sunday, October 28th, 4:00 -6:00 pm
Bring your car, add some Fall decorations, and greet the children in our community for our Trunk or Treat/Fall Celebration; we are collecting bags of candy and prizes for games for this event in the hallway next to the office; we also need folks to sign up to bring their cars and open their trunks with goodies, we also serve Robie's famous chili…it's gonna be a fun night for all ages!
---
This Week at Hood
Wednesday, September 12th, 1:30 – 2:30 pm – Prayer & Inspiration
Wednesday, September 12th, 6:00 pm – Choir Practice
Thursday, September 13th,  1:00 – 3:00 pm – Drop in Coffee & Conversation with Pastor Jason at the Cellar (108 N Wilson Ave.)
Sunday, September 16th , 11:00 am – Worship –  New Series: Back in the Day…  Music provided by the Choir
Recommended Posts
June 13, 2019
June 11, 2019
June 10, 2019