---
Next Steps from Following Fish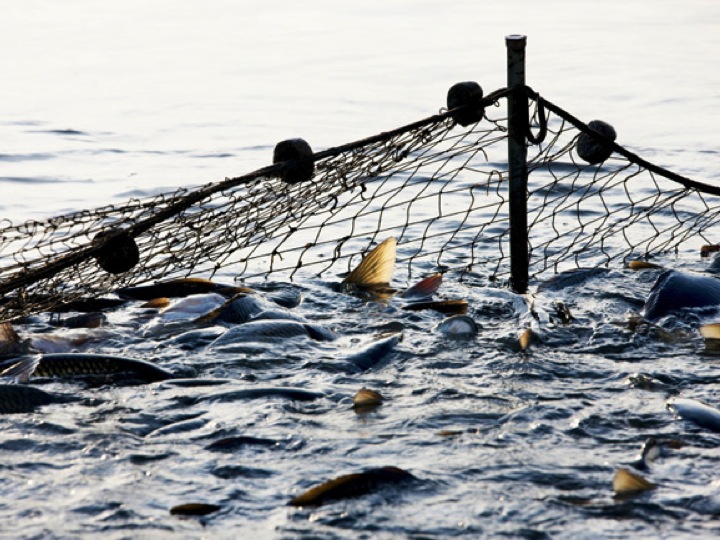 Sunday's message is right here, just in case you missed it!
Read or listen to Following Fish.  And here's an except from the sermon:
After the resurrection, Jesus found the disciples once again fishing for fish…even though Jesus had called them to fish for people. So, Jesus appears and asks Peter three times: Do you love me? Three times Peter says, "Yes!" And three times Jesus responds to Peter with a call from words to action. Talk is cheap. Actions speak louder than words. Jesus asks Peter and He asks us:
Will you go back to your old life? Will you seek the fish you once sought? Will you chase the things of this world? Or will you love me? Will you follow me? Doing so means taking care of those I love…and I love everyone.
---
Next Steps from Sunday's Message
Reflect: Jesus calls his disciples to fish for people. After the resurrection, the disciples went back to their old ways—fishing for fish. Think about your own life.  Have you ever resorted back to your "old" ways?
Reflect: What does it take for you to keep your eyes on Jesus and to keep on the road of following Jesus' ways? Are there particular memories, scriptures, or people who help keep you on track?
Practice: What are ways that you can "feed God's sheep"? How do you love and care for God's flock?  Consider new ways you can show love to God's people.
---
Tuesday Night Small Group Study
The Bible is more revelatory, revolutionary, and relevant than you ever imagined. But too often people butcher it with stilted literalism and stifling interpretations. Join us this Tuesday at 6:15 as pastor/author Rob Bell's "What is the Bible?" helps us discover how the Bible has more to offer than you ever imagined!
---
This Week:
Tuesday, May 7, 9:00 am – Planting Community Garden
Tuesday, May 7, 6:15 pm – Small Group
Wednesday, May 8, 1:30 pm – Prayer & Inspiration
Wednesday, May 8, 6:00 pm – Choir Practice
Thursday, May 9, 3:00 pm – Ladles of Love, Meal preparation
Thursday, May 9 – Saturday May 11 – Office Closed: Pastors Joanie and Jason on Planning Retreat
Saturday, May 11, 11:00 am-4:00 pm – Pastors and Church Board at Camp Caroline
Sunday, May 12, 11:00 am – Worship
Recommended Posts
November 19, 2019
October 15, 2019
August 14, 2019